Good Morning,
I hope you have been keeping notes of the things we have showcased here on the blog. The Holidays are right around the corner and now is the time to do that online shopping.
From Sues Arts: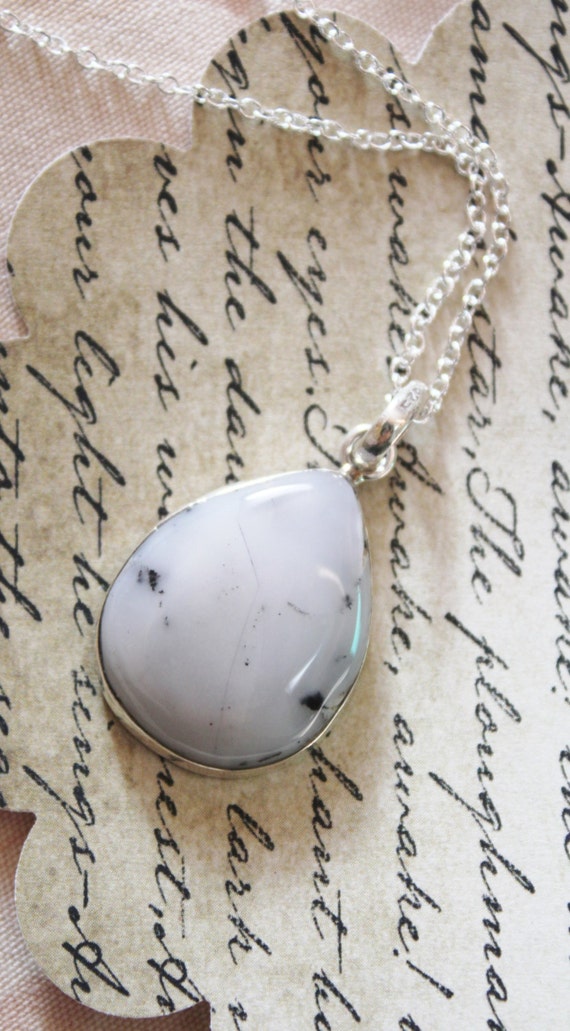 Gorgeously beautiful, elegant, charming one of a kind natural Agate gem and Blue Chalcedony gem with 100% solid .925 silver.

Chain is 18" long sterling silver.

CUSTOM ORDERS WELCOME

DELIVERED IN A GIFT BAG

Suzan ♥
From Jackie Guttuso Designs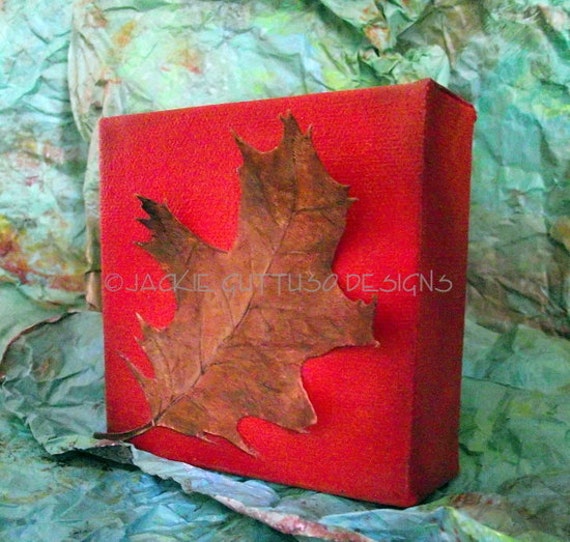 This original canvas oak leaf collage will add a bit of warmth to your home for fall, hanging on a wall or sitting on a shelf. I created this one of a kind piece by painting the leaf with professional grade acrylic paint on watercolor paper and adhering it onto a 4 x 4" gallery wrap canvas which I have painted with rich warm shades of reddish orange and brown. The sides are painted so no framing is necessary. I then sealed it with acrylic sealer. It's unique because I left the edges of the leaf slightly raised off of the canvas adding interest and creating depth. The last photo above shows coordinating acorn and leaf collages (not included) which also lift away from the canvas. These collages are also available for sale in my shop. Click the links below to view up close.
From: Paula Stone-Buckner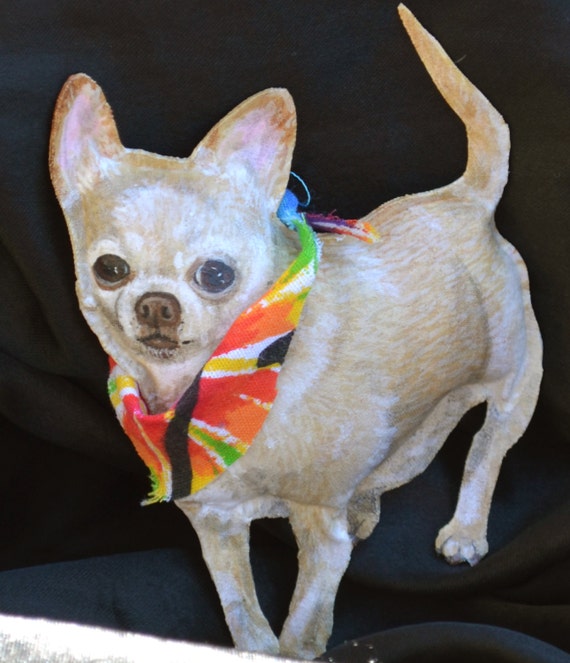 Don't forget to include your pet on your Christmas tree! These lightweight ornaments are handmade from fabric and stuffed for a pillow effect. They are then painted to match your pet's photo. They are 3.5-4.5" depending on the animals position in the picture or dog breed (larger for larger dog such as Great Dane)

The memorial pets pillows are available with the rainbow bandana, pet's name and date of passing, if desired.
From Amezar Creations

About 7.5" in length, this fairy will add a touch of colorful fun to any decor. With her mischievous look, this fairy is ready to help you unwind and relax as she welcomes you back into your home. A friend for life! Layers of silk flower petals, in purple, lime green, orange and turquoise form the skirt which is then decorated with 3D fabric paint and a little charm saying "Friend". The arms and legs are covered with lime green seed beads. The upper body is made with a larger bead and some floss. Guaranteed to bring a smile on all faces. Great gift for children, big and small. Due to small parts, this is not suitable for very young children. Not intended as a toy. Hang it or place it on a tabletop and simply enjoy her friendly personality!

Was $35
From: The Alchemists Vessel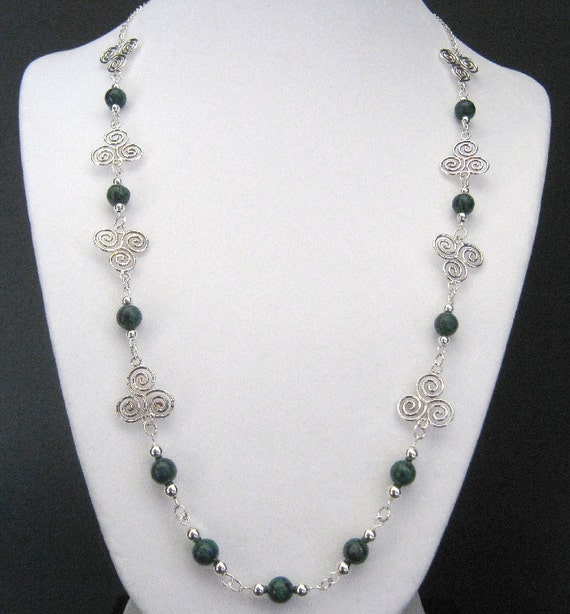 Evoking thoughts of Ireland, Malachite and Azurite beads are the focal point of the chain. Triple Swirls or "triskelions" (designs of three interconnected spirals) links adorn the chain at intervals allowing the eye to travel pleasantly across the piece.

Perfect for: St. Patrick's Day, May Birthdays or just because it is pretty!

Sterling Silver elements include Chain, Triskelions, Hand turned 20 gauge jump rings, hand forged 20 gauge head pins, and a Gothic style Hook Clasp. Natural Malachite beads with Auzurite inclusions finish off the piece. Complete with matching earrings.

Necklace measures 22" long
Earrings - 1-1/2" x 1/2" wide (at double swirl point)

This item is sold as a set and will be shipped in one convenient package.

Arrives boxed, ready for gift giving.
We would like to encourage you to click through and take a look at some of the other wonderful things these shops have on offer.
Thank you for stopping in and having a look
The Alchemists Vessel would like to wish you a pleasant day.
You can follow and find us all over the web
Facebook:
The Alchemists Vessel
Little Shop of Artists
Blackbird Metalworks
On Line:
www.alchemistsvessel.net
www.littleshopofartists.com
Shop With The Alchemists Vessel:
Handmade Artists Shop
Etsy
Other Sites:
Twitter
Rebelmouse
Many of these sites may be found my clicking any of the links in the menu bars.