Good Morning,
This morning we have five (5) gift ideas from some of the talented people on handmadeartists.com and other sites around the web.
From: The Alchemists Vessel
Diana - Sterling Silver and Genuine Amethyst Necklace Set
Product Details:

18" long this sumptuous Amethyst necklace is just right for any goddess or Queen of the Castle. Amethyst is the Birthstone for February, and is associated with the Greek Goddess Diana. Matching earrings come with this piece.

Sterling Silver chain has been connected with genuine Amethyst beads on sterling silver wire, accented with sterling silver caps and spacer beads. Finsihed with a Sterling Silver Lobster Claw Clasp, may be changed to a spring clasp at no additional charge.

Arrives boxed, ready for gift giving.

Sold as a set.

From: Micro Pendants
We Are All Stardust Necklace
Product Details:

ITEM: "We Are All Stardust" Pendant Necklace - 2mm Leather Cord - Sterling Silver Frame Pendant - No Jeweler Loupe

ORDERING INSTRUCTIONS
***Be sure to click the Contact link and let us know what Length and Color you want. Available Leather Colors: Black, Red, Lilac, Pink, Turquoise, and Green. These may vary at certain times. Lengths are 16", 18" or 20".

This piece is an inspirational pendant necklace featuring the text "We Are All Stardust" repeated to fill an almost 3,500 character area, approx. 2,275 are visible because of this pendant's slightly smaller size.

NOTE: The pendant text is too small to comfortably read with a standard magnifier you might have at home. A loupe with at least 20x magnification is recommended.

PHOTOS
An image of the text selection is provided so you can read the actual text. Notice the fascinating pattern this repeated text makes. The sample necklace and pendant photo(s) might contain a different text selection than that stated in the item title. Any blurriness in the closeup photo(s) is only in the photos and not in the actual pendant.

SPECS
-"We Are All Stardust" Pendant Necklace - 2mm Leather Cord w/Sterling Silver Findings and Sterling Silver Frame Pendant
-Silver Jump Ring
-Number of characters is 3,476. Approx. 2,275 visible.
-Pendant Dimensions: Outer (w/o loop): 16mm x 16mm, Inner: 12mm x 12mm.
-Pendant is lead-free and Made in the USA.

WHAT YOU RECEIVE
The necklace (with pendant) and a laminated postcard size version of your text selection. We'll include a couple of colored jump rings as well. If there is something specific you're looking for, let us know.

Site: The Craft Star

From: Yankee Burrow Creations

pink breast cancer awareness crochet scarf
I created this pink crochet breast cancer awareness scarf from a pattern by Timaryart on Craftsy.com. Crocheted in a single crochet with the ribbon made with popcorn stitches in pretty pink Canon Simply Soft %100 acrylic yarn. I finished the edge of the scarf with single crochets and so the total measurement is 4 1/2" wide by 56 1/2" long. In honor of my oldest sister who lost her battle with breast cancer at the age of 50, and another sister who is winning her battle against breast cancer, $8.00 from the sale of this scarf will be donated to the American Cancer Society.

http://www.yankeeburrowcreations.com http://yankeeburrowcreations.thecraftstar.com http://yankeeburrowvintage.thecraftstar.com/ http://www.about.me/yankeeburrowcreations http://www.twitter.com/yankeeburrow http://www.facebook.com/yankeeburrowcreations http://pinterest.com/yankeeburrowcreations http://www.flickr.com/photos/yankeeburrowcreations/

Site: Etsy

From: Sue's Arts

Tree of life necklace, Tree of life charm, tree of life charm necklace, Judaica jewelry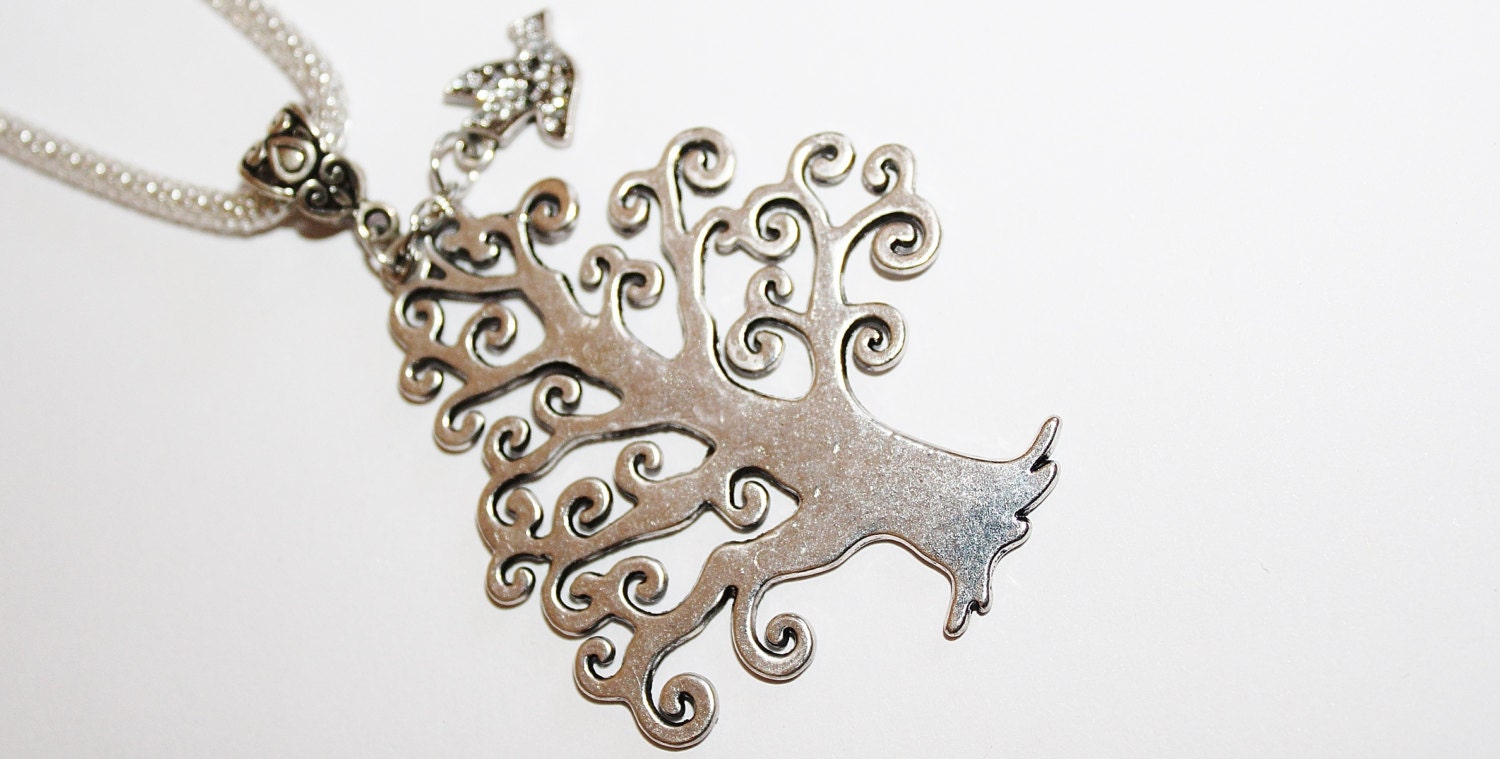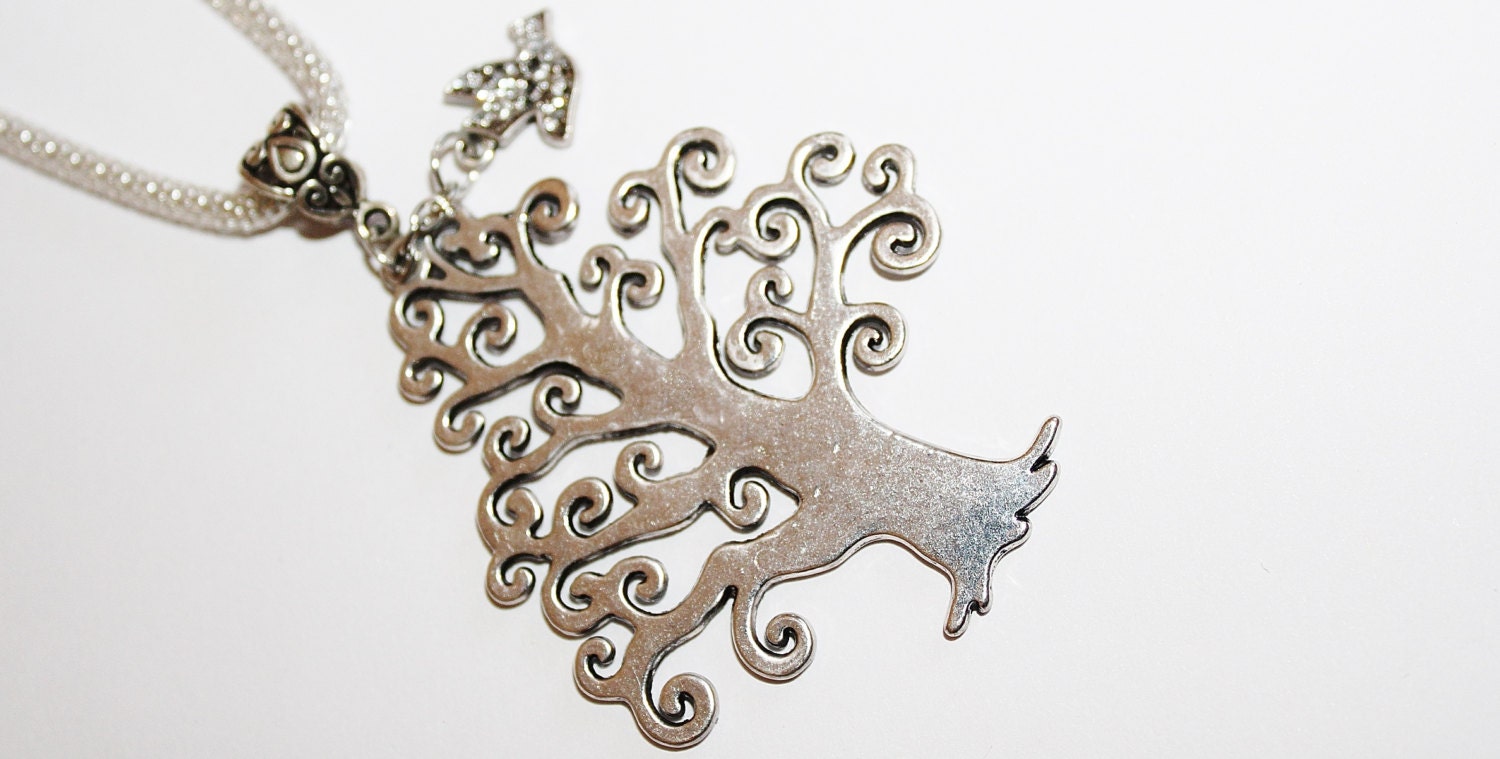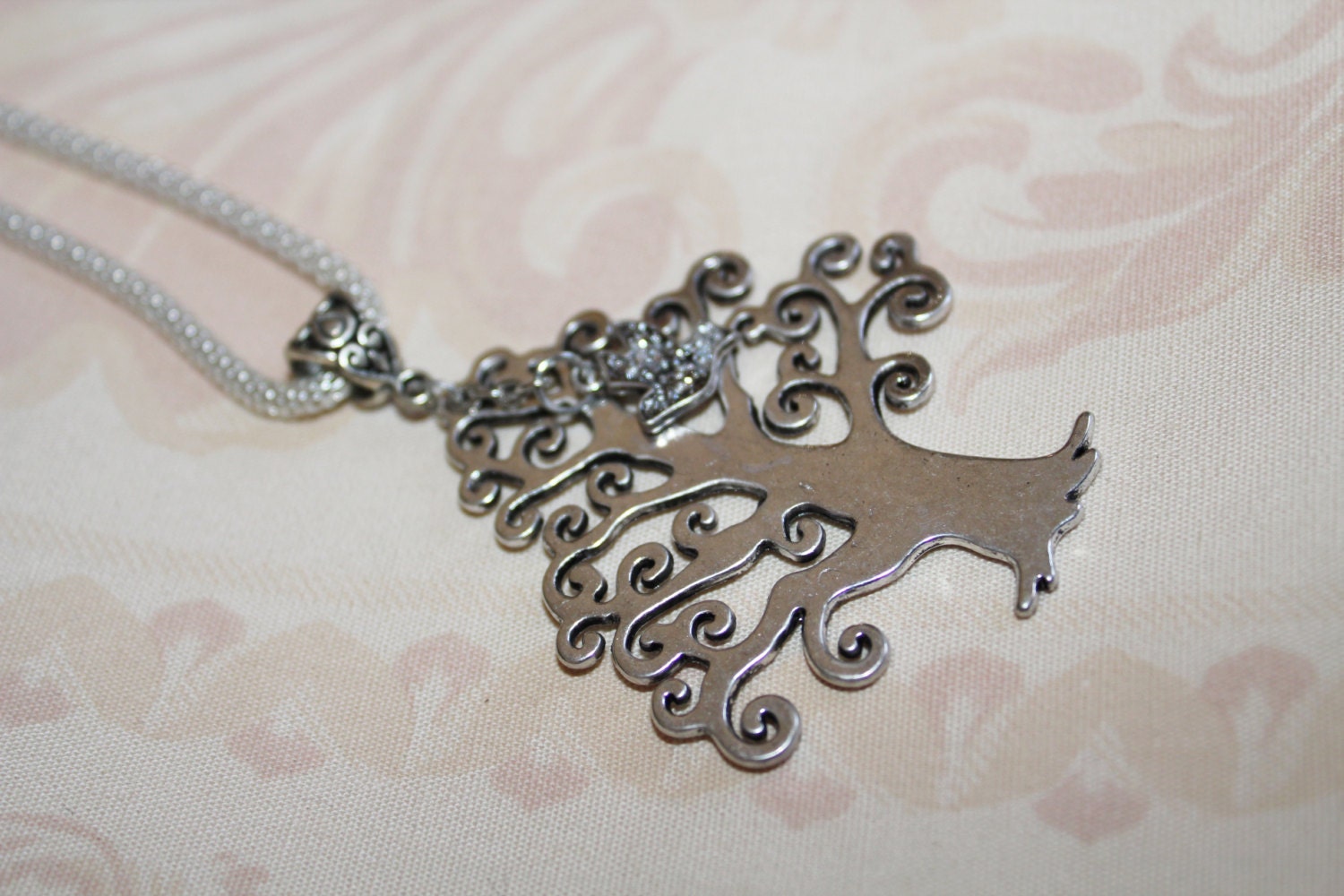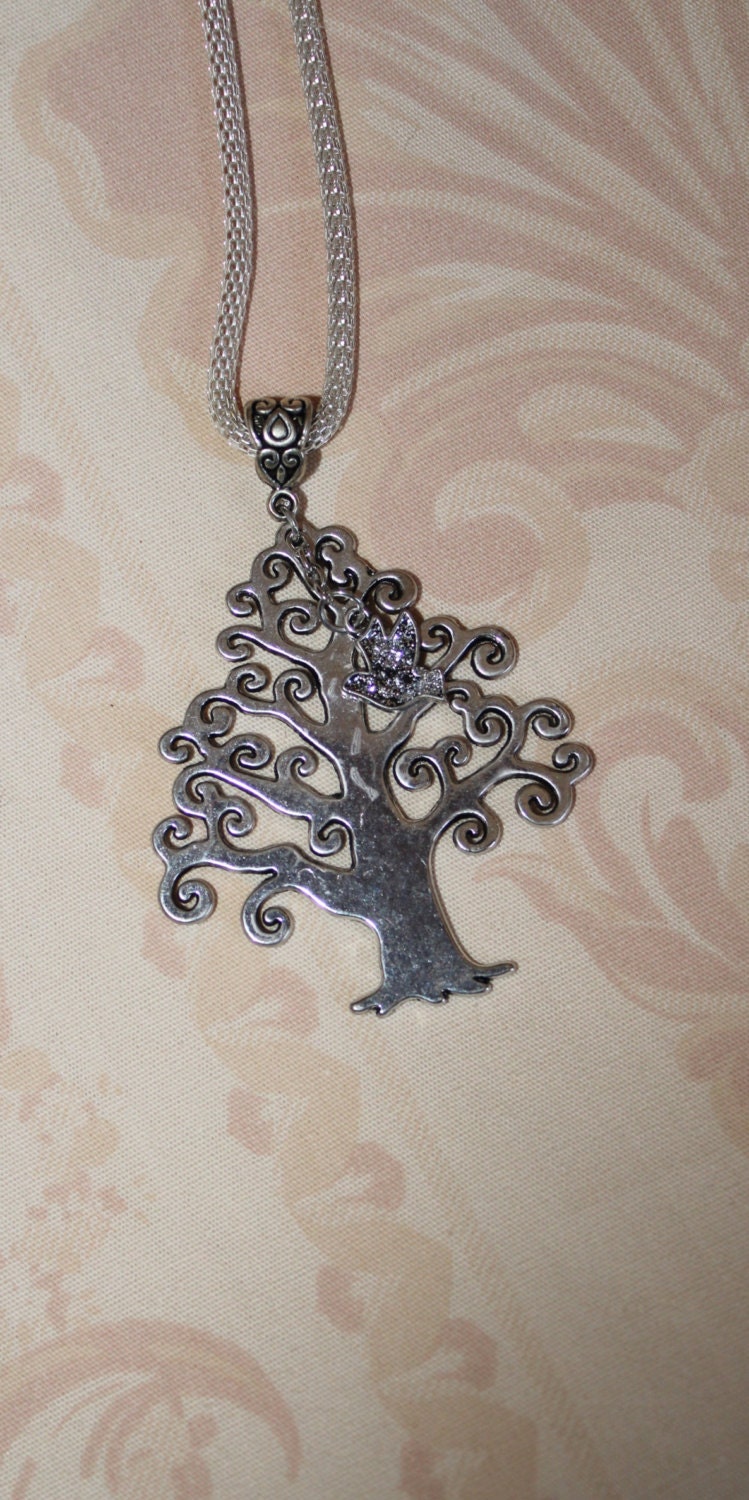 Beautiful and unique large Tree of Life charm necklace on 18" silver plated chain.

The tree charm is about 21/4" in size.

CUSTOM ORDERS WELCOME

DELIVERED IN A GIFT BAG

From: Wire Witchery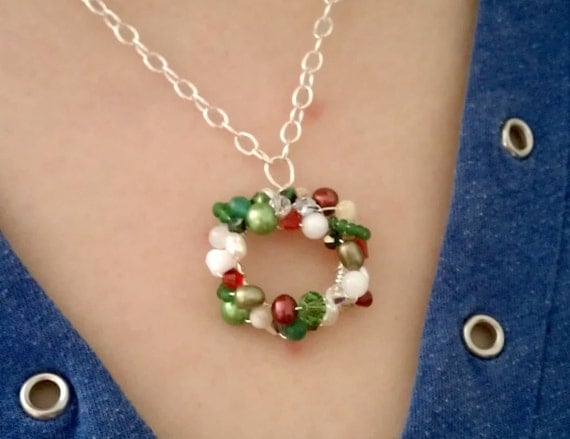 This pendent is a designed to look like a Christmas wreath and is made with a random assortment of dyed freshwater pearls, Swarovski Crystals, Calcite, White Rivershell, Apple Green Chrysoprase, quartz, and seed beads to create a lovely jumble of holiday colors.

This item is on sale for a limited time and will not be re-listed when it expires.
We would like to encourage you to do some shopping with these small businesses this year.
Thank you for stopping in and having a look.
The Alchemists Vessel would like to wish you a pleasant day.