Good Morning,
Today we brig 5 lovely items from around the web.
Available at Little Shop of Artists
Blackbird Metalworks
This very pretty Vintage Sterling Silver Plated and Swaovski Crystal in Amethyst Ring.
These attractive earrings are made with dyed magnesite hears and grey Swarovski crystals with a large gunmetal open drop.
From: Muddfip Photographer
Ongoing offer Available!! For local military members returning from deployment, we are offering family photo sessions for $50. This offer is valid to active duty or reserve members deployed overseas, in combat or non combat arenas, any branch of service. This offer has No Expiration date. Please contact us for details! Please share with your friends (local of course) who may benefit from seeing this!
From: The Alchemists Vessel
Sterling Silver and Genuine Turquoise Gemstone Hand Stamped Cross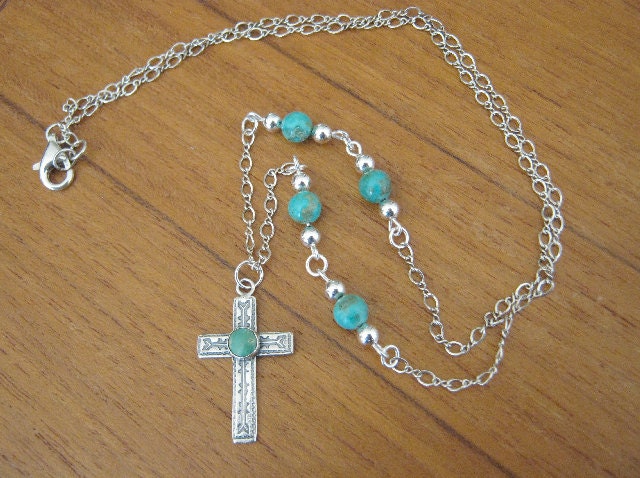 21" total length, the Sterling Silver cross is 1 x 3/4" at widest point, this pretty little cross is hand forged from start to finish. Cut from a Sterling Silver sheet and hand stamped with an arrow like design for a Southwestern appeal. Hand cleaned and polished. Some of the tool marks are visible on the back along with the "Sterling" mark. Hand set with a genuine Turquoise cabochon and matching beads along the chain.

The chain is Sterling Silver 1.5mm Fine Figaro pattern and finished with a Sterling Silver Lobster Claw Clasp.

Arrives boxed ready for gift giving.
From Yankee Burrow Creations
Miss Pink Funny Bunny is ready to bring joy and fun to your child. Isn't she cute with that pretty dress highlighted with smiling sun buttons and yellow trim? Any little girl would love to call her their own, for play time, tea time, or cuddle time. (If your child would prefer, I would be happy to create a funny bunny in their favorite color.
Miss Bunny measures 8" high, so she is a great size to carry everywhere. All the buttons are sewn on by hand, and the dress is removeable, but I do not recommend this toy for children under 3 years of age.
The pattern for this bunny is from the book "Mr. Funky's super crochet wonderful" of North Light Books and was found on the Lion Brand Yarn website. The bunny is made from 100% acrylic fun yarn and fiberfill stuffing.
http://about.me/yankeeburrowcreations
To see more items from my shop, please visit: http://yankeeburrowcreations.thecraftstar.com/
From: A Bead Thing
Pearl Wave Ring
Using 4mm glass pearls and 11/0 silver lined seed beads, I have created a ring with a bit of a wave in the design. Lovely to wear, light and classy.
All rings are made to order, so please measure and state size specifically.
These items may be fond by following their links or come into the store and see what our local artists haven't wired, spun, assembled, crafted and created for you!
Thank you or stopping in and having a look.
The Alchemists Vessel would like to wish you a pleasant day.