Good Morning,
Today we have five Great Gift suggestions from the members of Road to Success on Etsy. The post will be a bit different today, as Etsy has changed their site entirely and things no longer as they once did.
Shop and item links will still take you to the shop and the item, but only the main photo will be available to view on the blog, sorry about that.
School is in! I know some of you parents must be relieved and a little sad with the advance of a new grade or school for your little one. Let's see what's cool for back to school.
Never be late for class or that Pep Rally in this adorable and super fashionable Chain Maille Time Piece.
From The Alchemists Vessel
Precious Time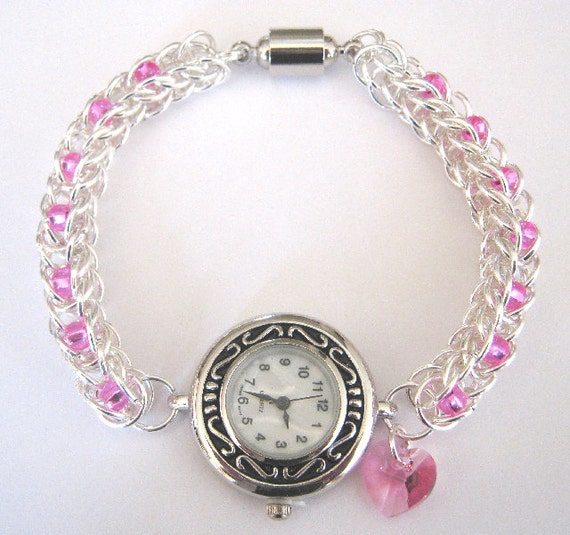 Time is precious. This pretty time piece will sure make you're not wasting yours! Pink and pretty, feminine and fabulous. Great for a pop of color at the office, a lovely piece for Date Night, or that casual outfit. Adorned with a Swarovski Crystal Heart and matching Czech glass beads silver-lined in a bright pink!

8-1/2" Silver-plated wire is hand spun, cut, beaded and linked in the Full Persian Chain Maille weave, accented with Czech Glass beads and a Swarovski Crystal Heart charm. Stainless Steel watch face has a nice pattern and the numbers are clear and easy to read.

Available in Red, Pink, Purple and Crystal Silver-lined (clear) beads. All watches for this style have the same face design.

Arrives boxed, ready for gift giving.
The days are beginning to get a little chilly, and scarves have always been a great way to brighten up that winter wear and add some flair and fun to those woolies winter out fits.
From: Smiles by Jem

This pretty Necklace is just right for back to school, and pretty bead makes a lovely accent.

From Sue's Arts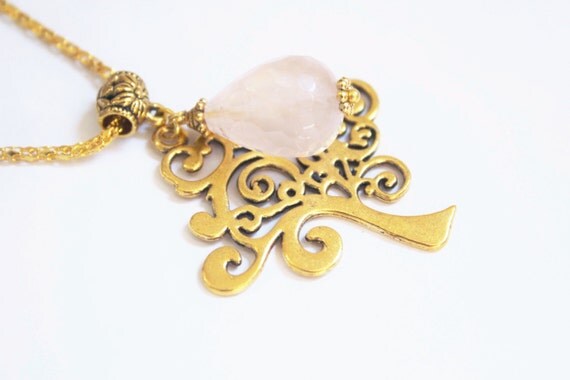 Beautiful and unique large Tree of Life charm necklace with 18mm NATURAL ROSE QUARTZ GEMSTONE.

The tree charm is about 11/4" in size and chain is about 16" long which can be adjusted per request at no extra charge.

CUSTOM ORDERS WELCOME

DELIVERED IN A GIFT BAG

Suzan ♥
I admit it, I love this couples art! Whimsical and fresh, terrific for any child's room. This one has one of my favorite motifs, Alice in Wonderland's White Rabbit.
From: Lucky Laika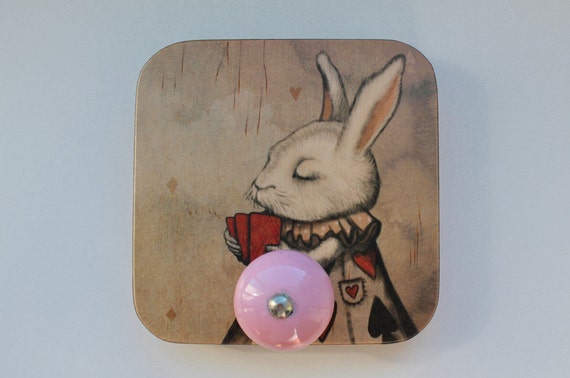 Wall hanger with illustration from Lucky Laika artist Olivia.The picture "Unlucky at cards, lucky in love" is inspired by same proverb and is one of our "Proverbs" series pictures.

The picture is printed on 2 cm wide plywood using direct print technology that provides clear and detailed image with nice colors. The back of the hanger includes suspension fitting that allows to mount the hanger firmly on the wall.

The ceramic knob is handicraft. Each hanger has different knob and it may be not the same as on the product photos. You can't choose the knob when ordering - we choose it for you, but don't worry, we have a good taste :)

Size: 12 x 12 cm
From: Gigi At The Ocean
White Vintage Lace Cuff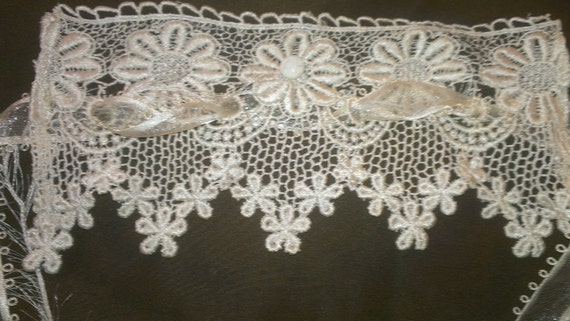 Vintage Lace with white lace ties .You can wrap it twice for small wrists. One tie for larger. It can even be used as garter. There is a all glass vintage cameo button in the center.
Thank you so much for stopping in and having a look, we hope inspiration strikes for a little Windows shopping. Ha! I made a funny! Window Shopping / Windows your computer's OS, and I'll stop that now.
The Alchemists Vessel would like to wish you a pleasant day.