Good Morning,
This month there are two Holidays, Passover and Easter, this morning's blog has five great gift ideas for the holidays.
From
Sue's Arts
SOLD SEPARATELY BY #

Beautiful and unique variety of Judaica cameo charm necklaces in antique bronze.

Collection includes, "Chai" for "Life, Hamsa, Tree of Life, and Star of David (Magen David).

About 18" long which can be adjusted per request at no extra charge.

CUSTOM ORDERS WELCOME

DELIVERED IN A GIFT BAG

Suzan ♥
This would make a lovely gift f

or the

Sed

e

r Hostess.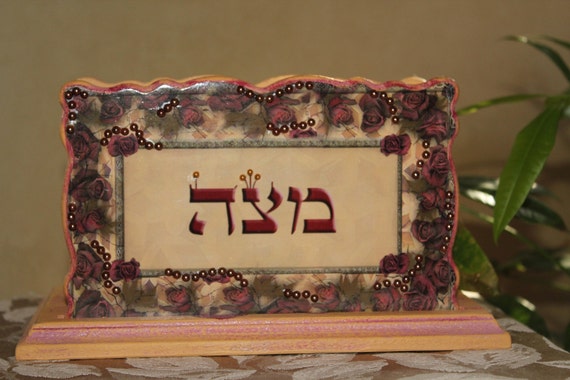 This is a beautiful and unique handmade and decorated wooden Matza box holder.

DELIVERED IN A GIFT BAG

CUSTOM ORDERS ALWAYS WELCOME

Suzan
From: Abbey's N

est
How cute are these... Peeps
Macrame Bracelet with Acrylic Pastel Chick Charms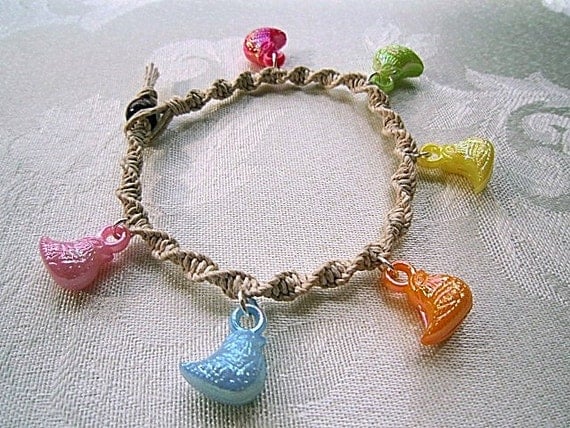 A cute, colorful macrame bracelet with multi-colored pastel chicks. Bracelet is knotted with oatmeal colored polished hemp, and measures 8 inches in length with a loop and bead closure. The bracelet also features six little acrylic pastel chick beads. Perfect for Easter!
Lampwork Chicken Earrings with Red Agate Hearts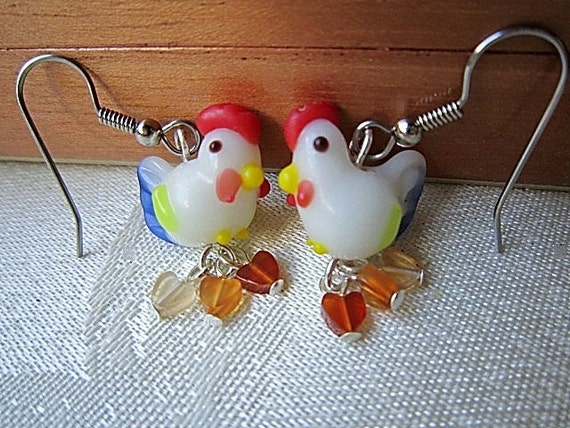 A pair of lampwork chicken earrings with red agate hearts. Red, white and blue lampwork chicken beads are each paired with three dangling agate hearts in various shades of red. Earring hooks are surgical stainless steel. Great for those with metal allergies.
And for those of you that like to handcraft your gift items, here is a fun bunch of punches themed for Easter.
From: OWL Crafting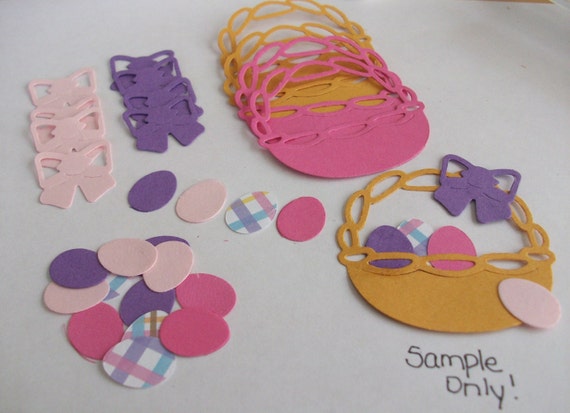 This is to make your own Easter Basket. I have included a Sample showing how it looks or you can rearrange it and make it anyway you like. I have included 4 Baskets, Eggs and Bows...There is enough to make 4 different baskets..

These are cute to put on cards, scrapbooking, invitations, etc..
Thank you for stopping by and having a look, we hope we have inspired you to see what else these shops may have to offer.
The Alchemists Vessel would like to wish you a pleasant day.